Exeter Yaroslavl News
Pen Friend Link with Yaroslavl
Jez, one of our new members would like a pen friend in Yaroslavl.
This would be a good way to learn about each other's cities and build friendship and improve language skills
Jez is starting to learn Russian and likes all things Russian.
If you would like to be put in touch with Jez please tell us. Give us your email address, maybe a few things about yourself and we will pass those on to Jez.
Tell us via our contact form.
---
Presentation to Lord Mayor of Exeter
at Exeter Guildhall 29 June 11:00 am
Bob Bradshaw, our group leader in Yaroslavl this year, will present a formal letter from Mayor of Yaroslavl, Vladimir Volkov to Lord Mayor of Exeter, Councillor Peter Holland. The letter marks 30 years of friendship between Yaroslavl and Exeter.
Event will be part of the Lord Mayor's Charity Coffee Morning on Saturday 29 June
The presentation will be at 11:00 am. We hope you will be at the presentation, stay for a photo, then have a cup of coffee, thereby support the Lord Mayor's Charity. (Lord Mayor's Charity is City in the Community)
Meanwhile you may like to read the letter sent by the Lord Mayor of Exeter and the Leader of Exeter City Council to the Mayor of Yaroslavl
---
Yaroslavl City Day 2019
This year our group's programme in Yaroslavl included the "City Day" festival. It is always an outstanding festive gala.
You can read the Yarolsavl City Day Programme in English or по-Русски.
We are already receiving requests from people who want to come to Russia with us in 2020. It is not too early to express interest
Tell us via our contact form.
---
Our Russian Conversation Group - Next 08 July 2019
We run Russian Conversation Groups each month. We are normally led by Veronika a native speaker from Russia.
People of any standard in Russian are welcome.
At our last meeting we discussed 'The Sail', a poem by Mikhail Lermontov. You can download a copy in Russian here.
We looked at various English translations. You can download a copy of the English translations here. You may like to consider whether one translation is better than the others. If you think one is please is better let us know.
For more information about our Russian conversation Group please ask.
---
BBC World Service - The Forum
BBC World Service programme "The Forum" 30 May 2019 at 09:05 UK local time is about Rasputin and will feature our members.
The producer sought authentic Russian speakers to read a report from eyewitnesses who met Rasputin. Elena Coles and Nataliya Gubina agreed to do this.
We recommend that you listen in. The programme is in English and should be interesting. You should hear either Elena and or Nataliya speaking. It will be available for 4 weeks or so afterwards. You listen on-line..
---
Exeter Group in Yaroslavl
Our members are in Yaroslavl 23 May to 1 June 2019
They are staying in private homes, with Russian hosts.
A varied an interesting programme has been prepared for them. If you would like to see what they are doing you can download a copy of their programme.
If you would like to join us for our next visit, please tell us
---
Lord Mayor of Exeter Commendation
We have received a Commendation from the Lord Mayor of Exeter.
It was presented at the Guildhall to us for promoting good civic relations and internationalism.
Peter Barker, Marilyn Pegg and Rita Watson attended the presentation ceremony and received the commendation on behalf of all members of our association. Congratulations to you all.
---
Radio Devon Programme with Our Russian Guests:
On-line Recording Available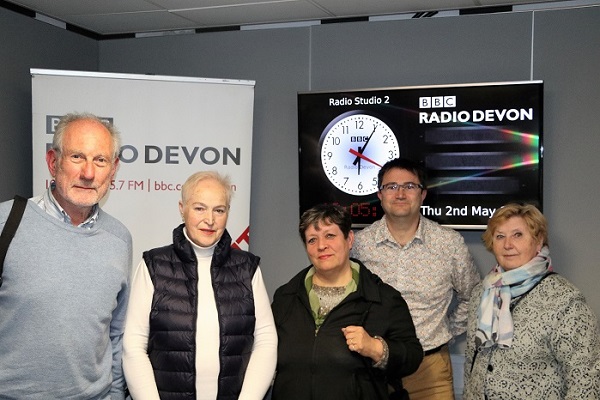 Even if you were unable to listen to our Russian guests chatting to Michael Chequer on Radio Devon on 08 May you can still hear it on-line via the BBC website.
Will be available for 4 weeks.
Listen to on-line recording of the programme
---
Russian Language Tutor Sought - North Devon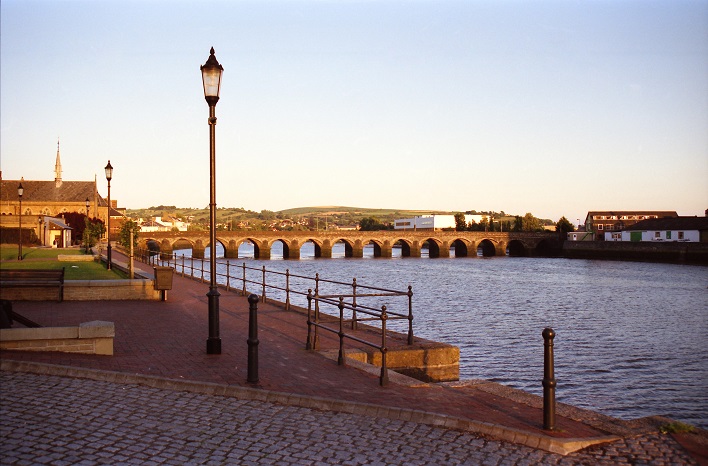 We would like to hear from anyone who can provide Russian Language tuition in North Devon. Particularly Barnstaple or surrounding area.
We have a member who would be interested. Please let us know and we will put you in touch with them
Contact us about Russian tuition
---
Письма заместителя мэра Города Ярославия
Letter from the Deputy Mayor of Yaroslavl
---
Letters from the Deputy Lord Mayor of Exeter
We have received a kind letter from the Deputy Lord Mayor of Exeter who attended our Russian Christmas Dinner
Letter from the Deputy Lord Mayor
---
Welcome to New Members
A very warm welcome to our new members: Lesley Harold, Robert Byrnes, Scott Cordrey and Marie Giral, Sue Fitzgibbons, Yulia Weir
We always welcome new members.
Download a membership form here.
---
Special thanks to the Russian people who supported our Russian Xmas Dinner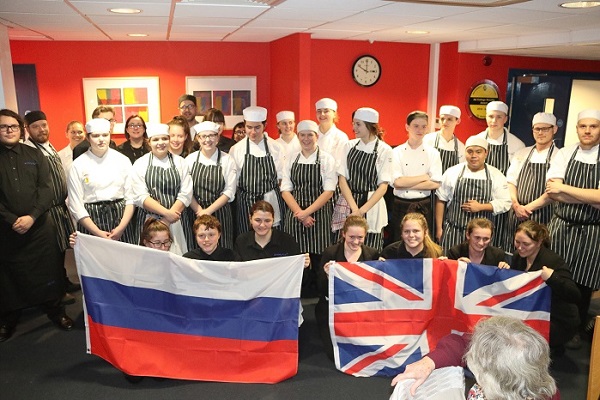 Irina (Volgograd)
Irina (Yaroslavl)
Larisa (Yaroslavl)
Nataliya (Yaroslavl)
Veronika (Moscow)
Viktoria (Moscow)
Yulia (Moscow)
Menu was
Starter: Салат Оливье - Olivier salad
Intermediate: Уха - Ukha - Russian fish soup
Main: Котлеты - Kotlety - Minced pork and beef pattie, mashed potato, fresh cabbage salad, mushroom and red wine sauce
Dessert:Блины - Blini, warm chocolate, honey and candy nuts
We hope to do it again in 2020
Let us know if you would like to get involved in our activities
---
Russian Christmas Dinner 10 January 2019
Multi-National Event
Exeter citizens from many countries attended our Russian Christmas Dinner. Roberto Franceschini Chair of Devon European Movement spoke about how important it is that the family of European countries cooperate together, including of course Russia.
Roberto is from Italy and in addition to British people there were guests from Russia, Australia, Croatia, France, Germany, India, New Zealand and Poland
Enquire about our future programme or the work of the European Association
---
Russian Christmas Dinner 10 January 2019
Prize Winner Bolshoi Ballet on Screen cinema season
Congratulations to Austin Hagreaves winner of our special Bolshoi Ballet on Screen cinema season prize, which we awarded at our Russian Xmas Dinner at Exeter College on 10 January 2019
The competition question was 'Who composed the music for Sleeping Beauty?' The answer was of course Pyotr Ilyich Tchaikovsky. From the large number of correct answers the Deputy Lord Mayor drew Austin's winning entry. He has won a pair of tickets for Sleeping Beauty on 20th March (choice of cinema)
Discover where you can experience the magic of the Bolshoi in your local cinema go to
http://www.bolshoiballetcinema.co.uk/