Veronica Makarenkova of orphanage 'Solnechny' (Sunny) in Yaroslavl has produced this video project about Vera Nikolaevna Brovkina who as a child lived through the blockade of Leningrad (now St Petersburg). Vera talks to children from the orphanage about how life was for ordinary people during the blockade.
The project is in Russian language but with English language subtitles. It provides a valuable insight into life in Russia at that time and an opportunity for those learning Russian to hear authentic dialogue. Presentation here.
This presentation was also shown at on of our regular monthly on-line meetings which are hosted by Coventry and Volgograd Bond of Friendship Committee. A number of UK and Russian cities participate, with a wide range of topics covered. For further information please contact us
06/02/2022
---
2022 Competition for Young People in Exeter and Devon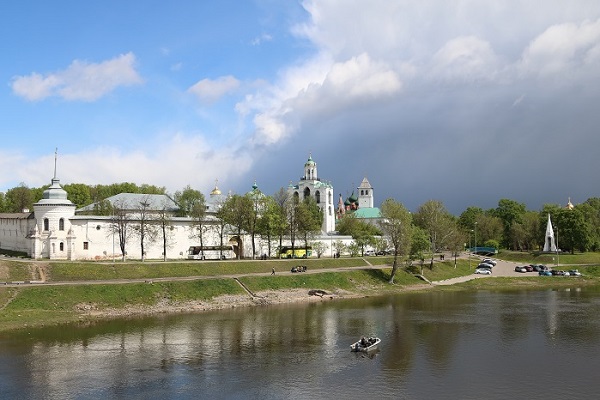 For 25 years Exeter's twin city in Russia, Yaroslavl, has been hosting an English language essay competition for students. For the second year they are opening the competition to students and young people in Exeter and Devon. This is an exciting opportunity for students to connect with people from another society and culture. It is also an excellent chance to build your research skills and have your work assessed by a panel of teachers in Russia. All participants will be awarded a diploma by the city authorities in Russia, and the very best projects will receive prizes. There are two classes: Entries written in the Russian language and entries written in English.
Further information is here, or if you have any questions about the contest please email: victoriafurtado@exe-coll.ac.uk
---
Meet-Up in RAM Museum: First Tuesday of Every Month
Royal Albert Memorial Museum, Queen Street, Exeter has reopened, including the cafe. To ensure that people are spread out they are using the central / well area as well as the cafe itself. We have resumed our regular meet-ups in the cafe, first Tuesday, each month from 14:00 to 16:00 p.m.
Further meeting dates: 7 Jun, 5 Jul, 2 Aug, 6 Sept, 4 Oct, 1 Nov, 6 Dec 2022
Please note that we have to use the Garden Entrance. Queen Street is now the exit. Covid precautions apply, including mask wearing at the counter. We look forward to seeing you at the museum.
For further information please contact us
You can read about visiting the museum in English or на русском языке
Russian version was produced with the help of our member Elena Coles
---
Sketches from a Quaker's Moscow Journal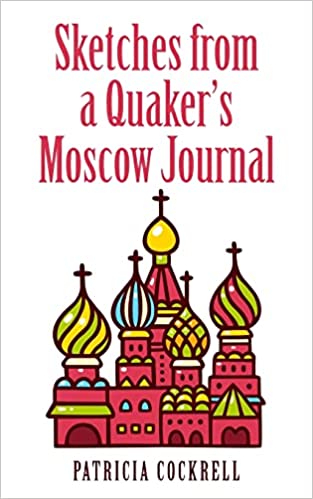 "Sketches from a Quaker's Moscow Journal" is a new book published by our member Patricia Cockerell. Her book describes how she was a teacher of Russian in Exeter and was involved in our association from its foundation. She established an early school exchange and then was awarded a grant to establish a hospice in Yaroslavl.
She retrained in conflict management, mediation, diplomacy and other skills and in 1993 was appointed to represent Quakers in Russia and to work with others to establish a Friends House in Moscow.
At a time of challenging social unrest, she lived in Moscow and travelled widely from the Caucasus to the Arctic working on Quaker concerns for peaceful relationships and for the sick, the vulnerable and victims of violence and war.
All profits from the sale of this book will be donated to Friends House Moscow. It is readily available from book-sellers and can be ordered on line from Amazon and Waterstones.
A flyer about Patricia's book is available here
.
---