Exeter Yaroslavl News
Spring Social Event – 7pm on Thursday, 28th March:
Yaroslavl and through Russia to Beijing
Our Spring Social Event will be held at St James's Church Hall, Mount Pleasant Road, Exeter EX4 7AH, 19:00 on Thursday 28 March
Joyce and John Burgess will be giving an illustrated talk on their visit last year to Yaroslavl and their onward journey by train through Russia to Beijing. As well as being a good opportunity to meet up with other members, it would also be a chance to discuss ideas about the forthcoming exchanges visits.
There will be a 'bring and share' snack buffet and, as usual, a raffle for which we would be very grateful for any donations of prizes. Please bring your own drinks (alcoholic or non-alcoholic).
---
Stokeinteignhead Twinning Association
Annual Quiz Night 8 March 2019
Our friends from Stokeinteignhead Twinning Association are holding their annual quiz night on 8 March 2019 at Stokeinteignhead Village Hall.
Some of our members have previously attended this event. It's a good evening and a quality quiz
There will be a pop-up bar, buffet supper and a raffle.
Teams of 6 people will be welcome. Cost is £6 per person
You can obtain further details from Dot Simmons on 01803 57211 or buy tickets at the village shop
---
Yaroslavl Guests to Exeter 30 April - 10 May 2019
Our guests coming from Yaroslavl will be: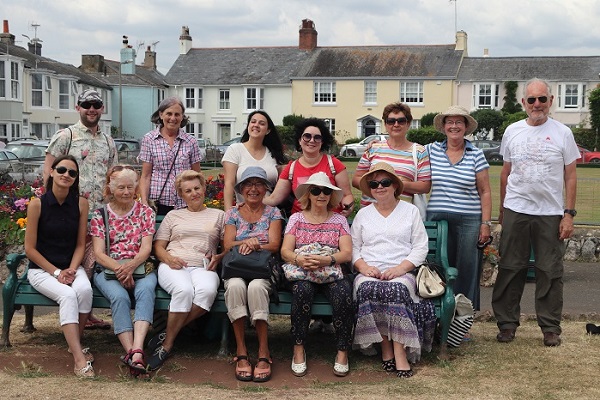 Irina Peneva
Adriadna Poletaeva
Zoia Volkova
Tatiana Smirnova
Galina Zhiganova
Nina Ivanova
Aleksei Volkov
Olga Medvedeva
Currently we are expecting them to be with us in Exeter 30 April - 5 May, then on a coach trip 6 - 10 May.
We be will planning a programme for them during their time in Exeter. We hope as many people as possible will come along to meet our guests. Our members will receive a copy of the programme as soon as it is ready.
Details of the coach trip are not yet finalised but anyone from Exeter would be very welcome to come along with our Russian friends.
We will publish further details as soon as available but If you have any questions please ask
---
Russian Showcase at Cygnet Theatre Friday 15th March
Cynget Theatre Friars Gate Exeter EX2 4AZ are presenting a Russian Showcase on 15 March at 7.30pm
A showcase of Russian heritage and culture inspired by some of the country's leading composers. Experience the atmosphere of Russia by taking a fascinating journey through time with patriotic masterpieces by M. Glinka, melancholic melodies from the golden years of the Romantic era with Tchaikovsky and Rachmaninov; dramatic and stirring compositions by Soviet composers Prokofiev,
Schnitke and Chachaturyan, also featuring melancholic and upbeat folk favourites. The extensive programme will include operatic arias and traditional Russian songs, violin masterpieces and arrangements for Russia's national instrument the balalaika.
Tickets: £13.50 (£11.50 Concessions)
Box office: 01392 277189/665885
Online: www.wegottickets.com/cygnettheatre
---
Russian Language Tutor Sought - North Devon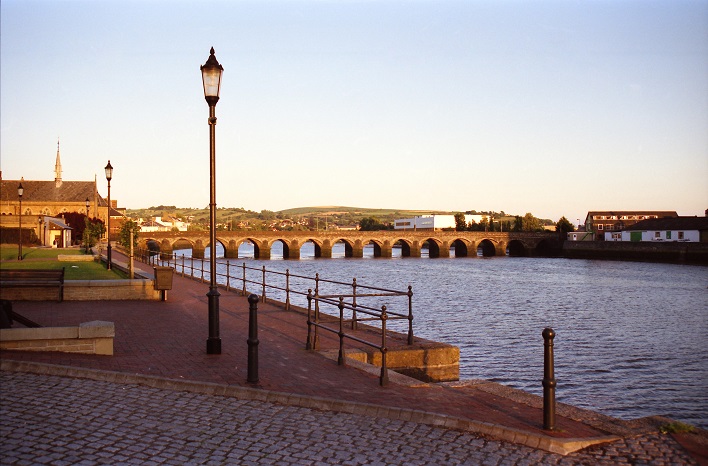 We would like to hear from anyone who can provide Russian Language tuition in North Devon. Particularly Barnstaple or surrounding area.
We have a member who would be interested. Please let us know and we will put you in touch with them
Contact us about Russian tuition
---
Письма заместителя мэра Города Ярославия
Letter from the Deputy Mayor of Yaroslavl
---
Letters from the Deputy Lord Mayor of Exeter
We have received a kind letter from the Deputy Lord Mayor of Exeter who attended our Russian Christmas Dinner
Letter from the Deputy Lord Mayor
---
Welcome to New Members
A very warm welcome to our new members: Lesley Harold, Robert Byrnes, Scott Cordrey and Marie Giral, Sue Fitzgibbons, Yulia Weir
We always welcome new members.
Download a membership form here.
---
Special thanks to the Russian people who supported our Russian Xmas Dinner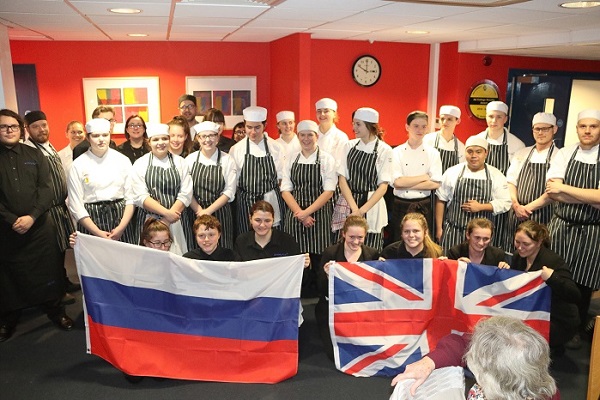 Irina (Volgograd)
Irina (Yaroslavl)
Larisa (Yaroslavl)
Nataliya (Yaroslavl)
Veronika (Moscow)
Viktoria (Moscow)
Yulia (Moscow)
Menu was
Starter: Салат Оливье - Olivier salad
Intermediate: Уха - Ukha - Russian fish soup
Main: Котлеты - Kotlety - Minced pork and beef pattie, mashed potato, fresh cabbage salad, mushroom and red wine sauce
Dessert:Блины - Blini, warm chocolate, honey and candy nuts
We hope to do it again in 2020
Let us know if you would like to get involved in our activities
---
Russian Christmas Dinner 10 January 2019
Multi-National Event
Exeter citizens from many countries attended our Russian Christmas Dinner. Roberto Franceschini Chair of Devon European Movement spoke about how important it is that the family of European countries cooperate together, including of course Russia.
Roberto is from Italy and in addition to British people there were guests from Russia, Australia, Croatia, France, Germany, India, New Zealand and Poland
Enquire about our future programme or the work of the European Association
---
Russian Christmas Dinner 10 January 2019
Prize Winner Bolshoi Ballet on Screen cinema season
Congratulations to Austin Hagreaves winner of our special Bolshoi Ballet on Screen cinema season prize, which we awarded at our Russian Xmas Dinner at Exeter College on 10 January 2019
The competition question was 'Who composed the music for Sleeping Beauty?' The answer was of course Pyotr Ilyich Tchaikovsky. From the large number of correct answers the Deputy Lord Mayor drew Austin's winning entry. He has won a pair of tickets for Sleeping Beauty on 20th March (choice of cinema)
Discover where you can experience the magic of the Bolshoi in your local cinema go to
http://www.bolshoiballetcinema.co.uk/
---
Christmas and New Year Greetings Card from Lord Mayor of Exeter
We have received a Christmas Card from the Lord Mayor of Exeter
We help to maintain the link between Exeter and our twin city of Yaroslavl in Russia
---
New Year and Christmas Greetings from Mayor of Yaroslavl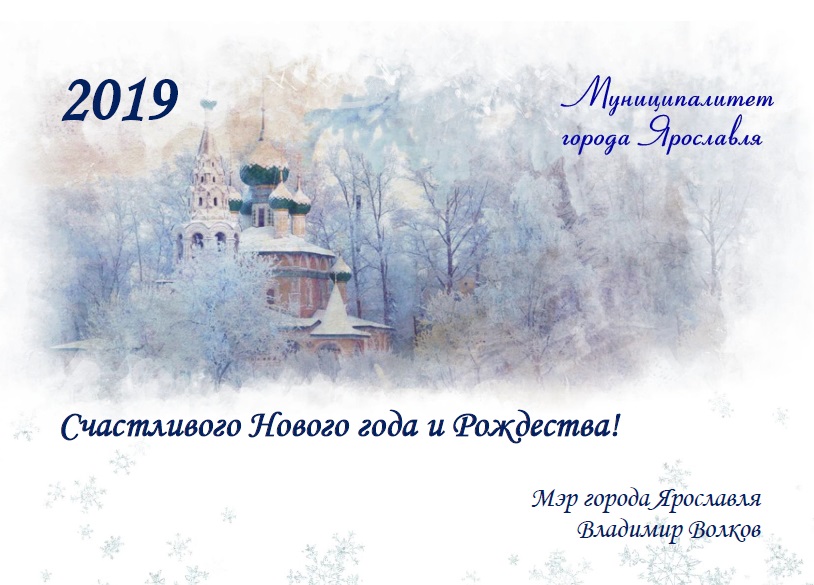 We have received New Year and Christmas Greetings from Vladimir Volkov Mayor of Yaroslav
Russian Christmas is in January!
---
Competition Winners from our Russian Xmas Fayre 08 December 2018
'Guess the Weight of the Christmas Cake':
Sally Manning and John Tootell – 3lb 6oz. Sally Manning kindly relinquished her half of the cake so that John could have the whole cake.
Winner of 'Guess the Name of the Bear': Dawn Stamp: correct name was ROMANT
Comment about our Russian Xmas Fayre.
---
Russian Xmas Fayre - 8 December 2018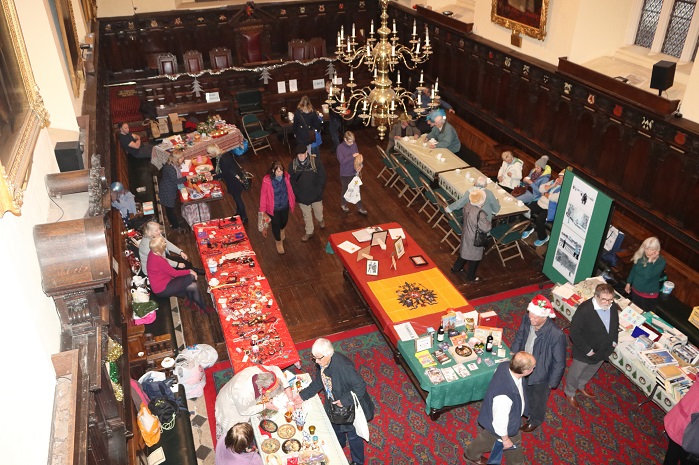 Thank you to everyone who helped make our Russian Xmas Fayre such a great success. To all the people who came to the fayre, the staff at Exeter Guildhall and the volunteers who worked so hard to make it such a nice occasion. If you have any comments or suggestions about how we can make it even better next year we would appreciate hearing from you.
Comment about our Russian Xmas Fayre.
---
Accounts 2017 - 2018
At our Annual General Meeting on 29 October, our Treasurer issued draft accounts. That was because the finalised and approved accounts had not been received back from our Independent Financial Examiner. However, they have now been approved. If any member would like a copy of the approved and signed accounts please ask. We will send a copy to you.
Request a copy of accounts 2017 - 2018.
---
Visit Yaroslavl with us in 2019
It is not too early to start thinking about coming to Russia with us next year. 2019 will be the 30th anniversary of twinning link between Exeter and Yaroslavl. An important milestone. We will work around what the leaders of Exeter and Yaroslavl City Councils decide.
Our Russian partners are talking about a conference. We would welcome hearing from anyone who could give a talk or run a workshop in Yaroslavl, in English or Russian.
Previous talks and workshops have included Charity Shops, Exeter School, English Novels, Grenadier Guards Regiment, Life in Britain etc. etc. Performers of any kind would be especially welcome. Please let us know if you would like to volunteer.
However, if you would just like to visit Yaroslavl anyway please say as soon as possible. This will be a twinning exchange. We will stay as guests in Russian homes. If we have to set a numbers limit we will give preference to anyone who is willing to host someone from Russia when our friends visit us. Otherwise it will be first come, first served.
The programme in Yaroslavl is always fabulous and Russian hospitality is second to none.
Remember you cannot go to Russia unless you are invited. We will ask our friends from Общество Дружбы Ярославль – Эксетер (Yaroslavl – Exeter Friendship Society) to invite you. We will advise and help you get your Russian visa. Contact Us
---
Annual General Meeting 29 October 2018
We held our Annual General Meeting on 29 October at Heavitree Sports and Social Club.
Keith Seabrook and Siân Allen did not seek election to our committee this year. We thank them for all they have done for the association and we are pleased to say that they will remain members. However, Victoria Furtado will be co-opted to our committee, so we will be at full strength
After the business meeting, John Street of Exeter City Council spoke encouragingly about the importance of the links with Yaroslavl and encouraged our work to represent Exeter with our Russian partners.
He also reminded us about the great respect people in Exeter and in Yaroslavl had for the late Ron Crabb BEM who passed away this year. Ron had been President of the Heavitree Sports and Social Club, so it was fitting that it was the venue for our AGM. Once again, the club looked after us very well and the buffet was as lavish as ever.
Our full committee list is here
If anyone else would like to join our committee please tell us. We can co-opt you.
---
Carrying on building bridges of friendship between the twin cities of Yaroslavl and Exeter
Galina Evstifeeva has written a report for us about the Annual General Meeting of our partner organisation Yaroslavl Exeter Friendship Society as well as giving us an update on twinning activities between our cities.
Our members went to Yaroslavl in June and guests from Yaroslavl came to us in July.
You can read Galina's report here.
---
Learning Russian
We hold a regular Russian conversation group, almost always led by one or other of our Russian members. It is a social occasion but also a a good chance to practice Russian and is suitable for people of different standards. We can also put you in touch with competent home tutors of Russian who can help you make sound progress. Please ask us for further information
Meanwhile here is an interesting video, showing difference between Russian and Ukrainian languages. They are really quite different. If you can speak Russian it doesn't mean you can speak Ukrainian.
---
Our Members in Yaroslavl 11th – 20th June 2018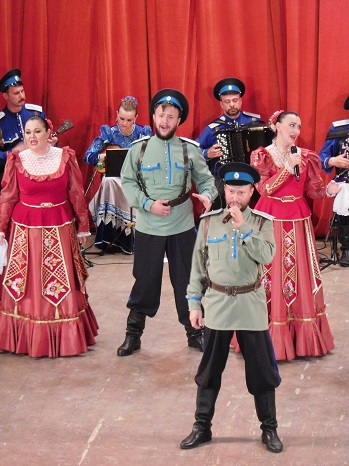 Our members John and Joyce visited Yaroslavl in June. They were personal guests in the homes of members of «Общество Дружбы Ярославль - Эксетер» / Yaroslavl - Exeter Friendship Society.
Our friends in Yaroslavl gave them a wonderful programme.
You can read their report about their stay in Yaroslavl here
After visiting Yaroslavl they toured Russia, travelling through Siberia finally going on to Beijing. We look forward to a talk about their adventure in the not too distant future.
Note: If you would like to join our next trip to Yaroslavl please let us know. We recommend asking as soon as possible, because if we are over-subscribed it is likely to be first come, first served.
Ask for information about going to Yaroslavl
---