Prize Awarding Ceremony in Yaroslavl
June the 19th was a very special day for the members of the YAROSLAVL- EXETER FRIENDSHIP SOCIETY. The Exeter House was crowded with adults, children and young people who came to receive the Diplomas for the participation in the project initiated by the society in April . The theme is very important " FRIENDSHIP MAKES MIRACLES ". There were several nominations defined by the jury.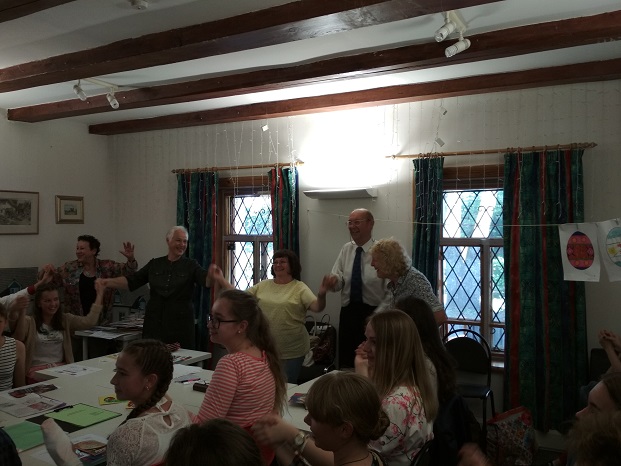 The diplomas were handed to 68 participants by our good friends from Exeter Joyce and John Burgess. Poems about friendship were recited and a very powerful song " Reach Out And Touch Somebody's Hand" was performed by one of the members of our friendship society .
It was very exciting to see when all those who were present at the event took each other's hands and made a circle .
Joyce and John have also brought from England Certificates and and souvenirs to the children who successfully entered the 2018 Easter Egg Colouring Competition organized by the EXETER YAROSLAVL TWINNING ASSOCIATION. The participants were happy to receive the Certificates and presents from Exeter.
We truly appreciate this initiative of our friends in Exeter. In memory of their third visit our guests from Great Britain were presented with some lovely books about Yaroslavl by our City Council.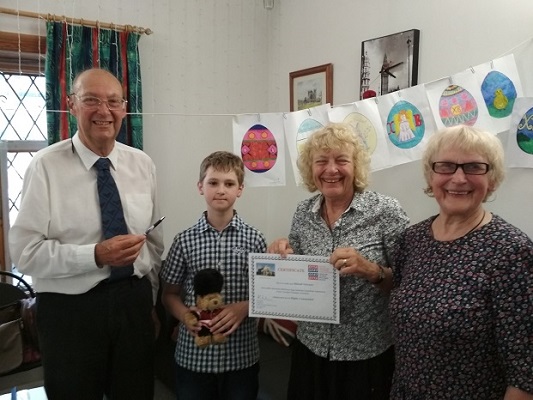 Joyce and John have also brought from England Certificates
The whole event was held in a friendly atmosphere.
We believe that FRIENDSHIP CAN MAKE THE WORLD BETTER!
Galina Evstifeeva